For gearhead photographers, like myself, there are many camera rumors on offer. The next few years propose an excellent period for photography innovations. Prepare to see extreme lenses and thrilling sensor technologies.
We've collected the most exciting camera rumors ahead of 2020.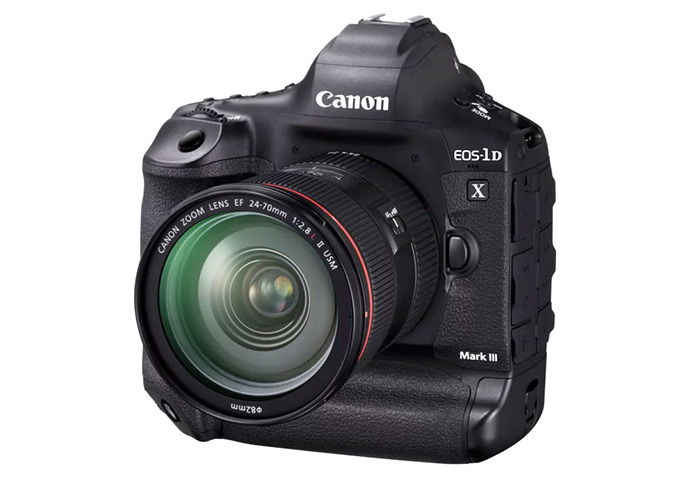 [Note: ExpertPhotography is supported by readers. Product links on ExpertPhotography are referral links. If you use one of these and buy something, we make a little bit of money. Need more info? See how it all works here.]
Almost Certain Releases
These are the camera rumors that are bound to materialize soon. They are products of evolution, rather than revolution. But, they are still worth mentioning. They set a path for mainstream development.
Nikon Rumors
Nikon has several cameras waiting for release pretty soon.
The Z30, the Z8, and the Z9 will be part of their new Z-mount mirrorless line.
The Z30 is proposed to be an entry-to-mid-level, tiny, APS-C sensor camera. Given its size, it would not have a viewfinder. It would also be the first modern MILC to accept only micro-SD cards.
The Z8 would offer direct competition to the Sony A7R IV. Nikon often buys Sony's sensor technology. So, it would use the same 61MP full-frame sensor. That means it would share a lot of its features, such as stabilization and 240MP pixel-shift mode.
The Z8 is said to have a larger body, which is welcome (at least in our opinion). Holding tiny cameras with big lenses is not a great combination.
The Z9 would be the mirrorless brother of the recently announced D6 DSLR. It is rumored to have dual card slots and fast burst shooting. Top-notch autofocus and excellent video options will make it a capable camera for sports photographers. Our guess is an announcement date in early 2020.
A new addition for their legacy F-mount system is said to be the D760. Replacing the popular D750, it will likely feature a 36MP full-frame sensor.
It will be the direct continuation of the D750 with evolved features but no groundbreaking novelties.
Canon Rumors
Very likely additions to Canon's DLSR EOS line are two action and wildlife cameras. One of them is the 1DX MkIII, which is the continuation of the flagship 1DX MkII. It has been under field testing since May and will get released in early 2020.
Note: Canon just indeed announced the 1DX MkIII. The camera evolves in autofocus and burst shooting. However, the biggest improvement comes in video features. The camera will record 10-bit, 4:2:2 movies and RAW video.
The other newcomer will be the successor of the 7D MkII, a semi-pro APS-C camera. It will get an updated sensor, but will not feature groundbreaking megapixel counts. An advanced autofocus system and an outstanding burst rate will be its key features.
Canon has also put in a lot of energy and capital into developing the RF line of lenses, and the R mirrorless cameras. But the R line is not complete at all. Featuring only the EOS R and the EOS RP, it lacks professional cameras, as well as semi-pro APS-C cameras.
So, waiting for release is a top-of-the-line mirrorless body for action and sports shooters. This camera would be a counterpart of the 1DX MkIII, bringing much of its features in a more compact frame. Its name is a matter of guesswork, but EOS RX is a credible suggestion.
Presumably, a new cropped-sensor R camera is coming too. Until now, Canon kept their cropped and full-frame mirrorless lines separated. Both versions feature EF lens adapters. But they have different mounts, and their lenses are not interchangeable.
But this is expected to change. The upcoming RF-mount APS-C camera will be a mirrorless derivation of the 7D MkIII.
Sony Camera Rumors
One of Sony's most awaited cameras is the new APS-C flagship. The A7000 will be a successor to the A6600 but will introduce a new series. It will be the first APS-C camera in the A-line to feature dual card slots, 4K 60 fps video recording, and a 32MP sensor.
The next generation of the full-frame A7 series is coming too. The release of the A7R IV suggests that Sony will announce the A7 IV soon. The announcement is likely to happen around January 2020. It will get the same outstanding autofocus system and double UHS-II SD card slots as the A7R IV.
Sony is also rumored to be releasing a mid-level, inexpensive full-frame camera. It would be an answer to the Canon EOS RP. The A5 will have a high price point but advanced features to compete against the RP. We'll get 4K recording and sensor stabilization. Dual card slots wouldn't be a surprise either.
Camera Rumors We Want to See Come True
These rumors are not at all confirmed. But, they are the favourites that we'd love to use. Someone just has to manufacture them.
Sony Alpha A7S III – With 4K 120 Fps Video
The release of the A7S III itself is almost guaranteed. The second generation of Sony's video-aimed MILC has some drawbacks.
One drawback is the lack of 10-bit recording. Every competitor has it built-in, or available via HDMI. The single SD card slot can also be a barrier. So, a replacement is inevitable.
The question is, how far will Sony go to place the new A7S III at the top of the market? There have been rumors about extreme features such as 8K recording or 12-bit live output. But we don't see these materializing yet.
What we do see coming is 4K 120 fps video recording. It would be the first mirrorless to feature that. Double slots are coming as well, as standard in third generation A7 cameras.
Sigma Full-Frame Camera with 61MP Foveon Sensor
Back in 2002, Sigma released its first camera with Foveon sensor architecture, the SD9. Foveon is very different from the traditional Bayer-pattern sensor layout.
In the Bayer arrangement, there is a single layer of photosensitive pixels. A single layer of color filters overlays them. The filters are set up in 4-block mosaics, two green, one red, and one blue in each one.
This arrangement means that the camera only gets complete color detail for every four pixels. You have to interpolate them to get an RGB color for every pixel.
In turn, a Foveon sensor comprises three layers of photodiodes. Each of them only detects one color, red, green, or blue. The final image is the composite of all three layers. In this case, there is no interpolation. You get a full resolution for every color.
Foveon has undeniable advantages in color sensitivity and detail. Despite that, these sensors didn't gain popularity. Sigma only built them into their own camera bodies, in a system that was neither popular or advanced.
Sigma recently became part of the L-Mount Alliance. This alliance is a partnership with Leica and Panasonic. Their new products all share the same mount (Leica's L-Mount).
This feature enabled Sigma to start developing camera bodies again. This year they announced the Sigma fp, a tiny, modular full-frame camera.
Rumour is that they will resurrect the Foveon architecture in a much-advanced form. The new camera is said to have a full-frame 61MP Foveon X3 sensor. This sensor means 61MP on each layer, which would bring immense color detail.
The new camera would not be lagging in other aspects, either. We expect ISO performance and readout speeds to match modern flagship cameras.
80MP+ EOS R Camera from Canon
A pro mirrorless body by Canon is inescapable, but we could see other additions to the R series as well.
Bringing the spirit of the EOS 5Ds back, an 80MP Canon camera would compete against the Sony A7R line.
Its most important advantage would be the lens supply. Canon has an extensive portfolio of EF lenses, that are adaptable to R cameras.
Also, the new RF-mount lenses are pushing boundaries to an extent never seen before. They are fast and project razor-sharp images. An 80MP sensor could extract so much detail from those lenses.
But, it's not sure that a camera like this will exist. Sure, it would be nice, but we're not sure Canon will fill this market niche.
Panasonic GH6 or S2H with 8K Organic Sensor
Panasonic recently announced that its organic sensor technology is getting closer to reality.
An organic sensor comprises of a traditional CMOS sensor and an organic layer on top of that. It promises three key benefits.
It is said to have a dynamic range of around 16 stops. That is at least a stop better than today's best sensors. But, that detail will be hard to fit it into the current standard bit depths. So, advanced algorithms or more bits are coming alongside the new sensor.
An essential feature of the organic sensor is the global electronic shutter. It's an advantage for video makers, but action shooters will benefit too.
The third benefit is also a video-oriented feature. The conductive organic layer can also act as an ND filter. A built-in variable ND provides the best possible image quality and is a massive plus for recording video.
Panasonic stated that after testing in bigger video cameras, they want to put the sensor into MILC bodies. If the sensor is ready, the first mirrorless camera to get it could be the upcoming Lumix GH6 or GH7. Fujifilm cameras are also likely to use it sooner or later. The two manufacturers developed the sensor together.
The other, less likely option is that the future successor of the S1H full-frame MILC will get it. Scaling up the technology to a full-frame sensor may cause problems. If they can overcome that, the results will be rewarding.
Canon RF 14-21mm F/1.4 and 70-130mm F/2
Canon's new mount promises a lot. The first few lenses were already impressive, but if the rumors are true, there is much more to come.
Canon filed (among many others) two new patents last year. Both are for extreme zoom lenses never seen before. Though not stated, the designs show that they are for RF mount.
The first is a 14-21mm f/1.4 lens. Yes, you've read that right, it is f/1.4. And for full-frame sensors.
That aperture is even more striking when you consider that the fastest 14mm lens today is Sigma's 14mm 1.8 Art. That is a prime lens, and apparently, Canon can do an f/1.4 lens that zooms to 21mm.
Of course, this wouldn't be possible on a DSLR. The rear element of this lens extends close to the sensor. It would hit the mirror on a non-mirrorless camera body.
The other new arrival would be a 70-130mm f/2 lens. This one is less surprising – we've all seen the RF 28-70mm f/2.
This lens is set to be a dream portrait lens for photographers who don't mind holding heavy gear. Considering the weight of the 28-70, this lens could easily reach and surpass 6 pounds. And its price will likely be in the skies as well.
Both of these lenses would be extraordinary feats of engineering. Right now, we only know that it's possible to design them on paper.
But, there's a significant chance that they get into production. These lenses would show the real possibilities of modern mirrorless systems.